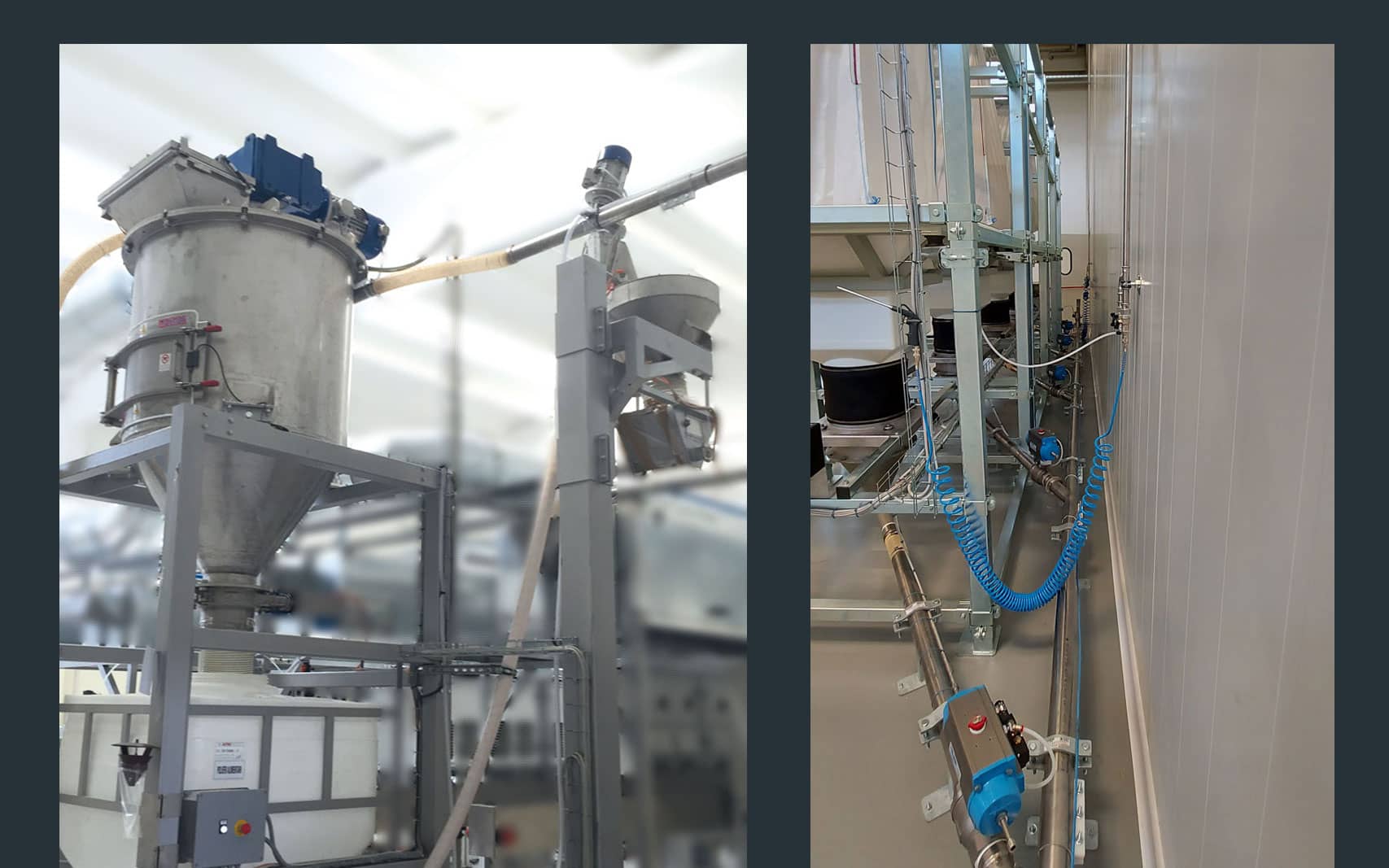 Vacuum conveying enables hygienic transfer of materials, even on long and twisting routes
Pneumatic conveying systems - Lean phase
---
GIMAT has implemented dilute phase pneumatic conveying systems both vacuum and positive pressure.
They are used when is necessary to charge and weight content into powder mixers with multiple components starting from different big bags or fully emptying previosly batched hoppers.
It is an easy to install system particulary suitable to convey food and potential explosive powders in a safe and clean way for long distances.
Gimat Powder Mixers have been studied to be put under vaccum and filled up pneumatically realizing a high speed and economical filling system very easy to clean.
ATEX - Explosion Proof Protected
On request Gimat pneumatic conveying equipment can be designed and manufactured in compliance with the Directive ATEX 2014/34/EU FOR ZONE 2-22 / ZONE 1-21
features
---
Electric vacuum or pneumatic pumps
Easy removable filter groups, for fast cleaning
Direct suction into the vertical ribbon mixer