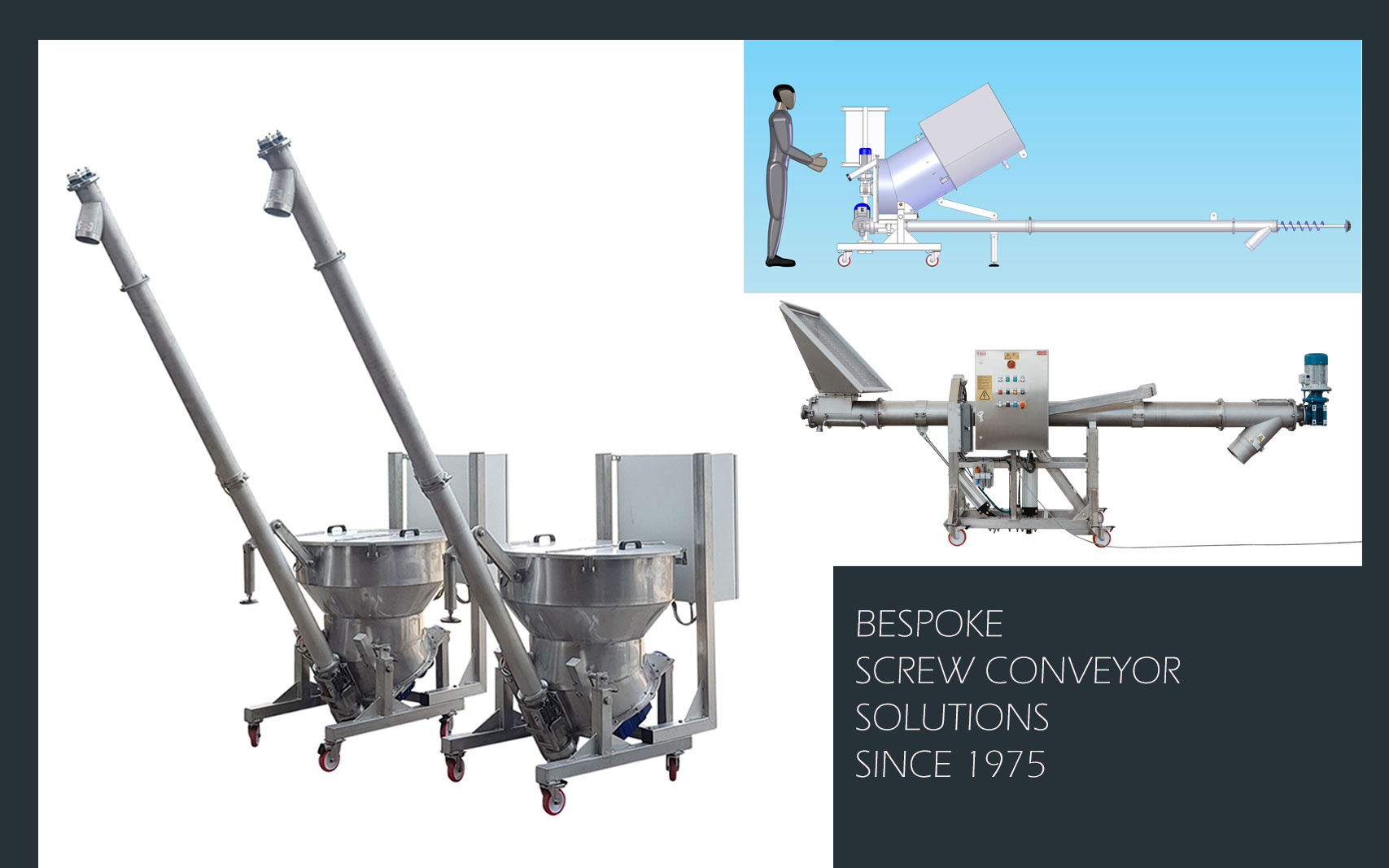 mechanical screw conveyor
Use screw conveyors in a cost-effective way, overcoming constraints imposed by an existing or evolving plant
Dust sealing
Special system to reduce manual adjustments, minimize powder leaks
and grant an efficient dust protection of the thrust bearing units
FDA Approved Food Grade Lubricants
For long screw conveyors, over 4-5 metres, the intermediate support is made of
a self-lubricating material, FDA approved for direct food contact
easy cleaning auger conveyors
---
High flow rates, robust design, versatility and low maintenance made the screw conveyor a very popular choice for bulk material handling. Can be employed in horizontal, inclined and vertical installations, they can be used to control the bulk material flow and the batching accuracy or as mixers to blend ingredients. The stainless steel versions are suitable for conveying food products, chemical and pharmaceutical.
ATEX - Explosion Proof Protected
All Gimat screw conveyors are available ATEX rated for use in explosive atmospheres (Directive ATEX 2014/34/EU FOR ZONE 2-22 / ZONE 1-21).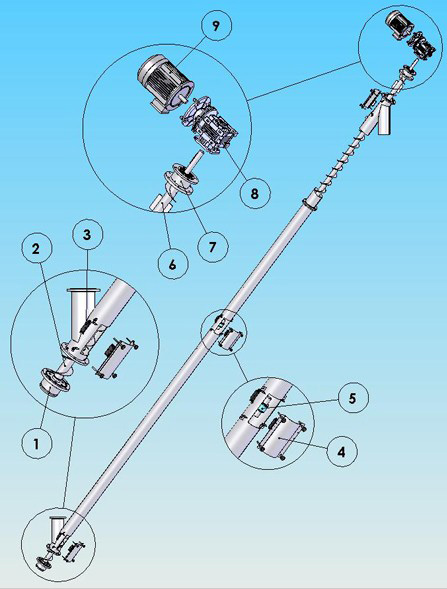 Thrust bearing unit: PTFE Gland Packing dust seals/shaft seals with automatic play recovery system
Helical conveyance
Safety micro switch for access hatches
Inspection hatches
Self-lubricating intermediate support with special frontal dust seals
Helical conveyance
Pulling unit complete with bearings and PTFE Gland Packing dust seals/shaft seals with automatic play regulation
Reducer with right-angled shafts and tapered wheels
Three-phase electric motor
configurations and accessories
---
Loading and unloading at any point
Suitable for conveying high-temperature materials
Jacketed screw conveyors for cooling bulk materials
Portable versions on wheels
models and dimensions
---
| Model | Outside diameter | RPM Max | Output m³/h | Bulk Density Kg/m³) | Output (Kg/h) |
| --- | --- | --- | --- | --- | --- |
| TC.129/100 | 129 | 180 | 3,66 | 0,6 | 2200 |
| TC.139/100 | 139 | 180 | 6,66 | 0,6 | 4400 |
| TC.154/130 | 154 | 180 | 8,33 | 0,6 | 5000 |
| TC.168/140 | 168 | 180 | 10,33 | 0,6 | 6200 |
| TC.219/180 | 219 | 160 | 21,66 | 0,6 | 13000 |
| TC.273/250 | 273 | 130 | 41,66 | 0,6 | 25000 |