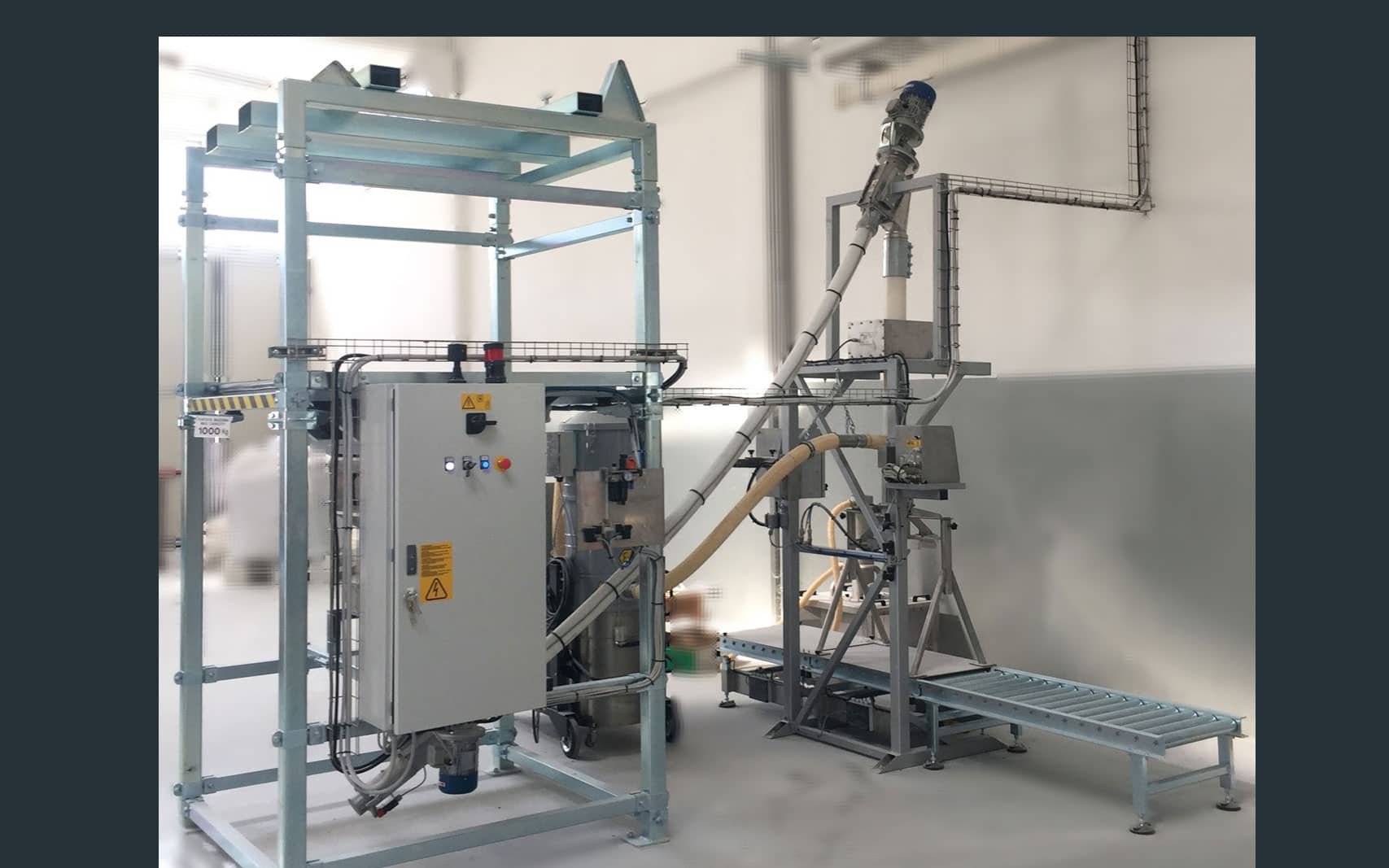 Flexible dosing, weighing and bagging solution for food, chemical and pharmaceutical powder products
Bagging scales - Semi-automatic bag filling
---
Gimat (up to) 25kg bagging machines are manufactured in stainless steel AISI 304 or 316 for packing up to 120 open mouth bags per hour. Equipped with 2 loading cells, they are capable of operating in gross weight filling mode.
An electro-pneumatic bag locking system and the intake applied to the filling mouth, ensure dust-free operations.
ATEX - Explosion Proof Protected
On request the open mouth bag filling machines can be designed and manufactured in compliance with the Directive ATEX 2014/34/EU FOR ZONE 2-22 / ZONE 1-21
accessories
---
Sewing or heat sealing closing system
Mobile structure: frame on wheels
Dosing by screw conveyor or flexible spiral conveyor controlled by inverter
Roller conveyors to move filled bags
Vertical mixing and open mouth bag filling system - VIDEO
---
In this video we show you an equipment engineered for an ice cream powder mixes supplier, consisting of a vertical ribbon mixer and a bag filling equipment .
bags and cans filling machines
---
For filling operations on bags and cans with dry granular or fragile products, our bagging scales are equipped with especially designed vibratory fillers.